Master Crush PDR Training
Master Crush PDR training prepares you with skills and repair knowledge to do repairs that only the upper 1% of all industry technicians can perform. These repairs are typically referred to the conventional repair centers due to their severity. Due to advancements in PDR theories, skill techniques, and equipment, this type of damage is being restored by technician at the apex of the industry. Here at PDRU, we are a leading training center equipping technicians to perform and succeed at these Master Crush level repairs.
All the damage shown in the pictures on this page or posted video typically are referred to body shops but were performed with paintless dent repair techniques. This growing market is very profitable and has less competition then other PDR markets. Technicians are recommended to have at least 5 years of experience.
Combination Damage
Crazy dent repairs like deer hits, fallen tree damage, and shopping cart crushes are next. These are the type of repairs that some of us master craftsman are performing. These extreme dents usually are directed to the collision repair industry due to their severity. But, I will be training you to perform these dent repairs because they are very profitable retail repairs. This is the largest growth area in the paintless dent repair industry and I want you to prosper repairing them.
Extreme Hail Damage
This is not the normal hail damage. This is the extreme canon ball hail damage that usually goes the route of conventional repair methods. Due to the growing PDR retail services, the extreme hail damage methods of repairs are covered in the master crush course. To the left is a fender with a football sized hail dent in an fender that was repaired by Master Crush methods.
Motorcycle Tank Dent Repairs
The paintless dent repair methods that are needed to for motorcycle dents and damage are complex. These repairs require advanced PDR theory, skills, and equipment. Those learning these repairs methods are making repairs and achieving pricing thought to be unattainable in today's PDR industry.
Alternative Repair Methods
We wrap up your training with the alternative dent repair methods. These alternatives are primarily used when access with traditional PDR tools is limited. You will learn glue pulling dent removal, Aluminum and Steel Hotbox dent repair and metal shrinking, and surface blending using PDR blending hammer skills. These repair options will give you another advantage in repairing difficult damage in a quick and quality manner, in which most technicians are still behind the times.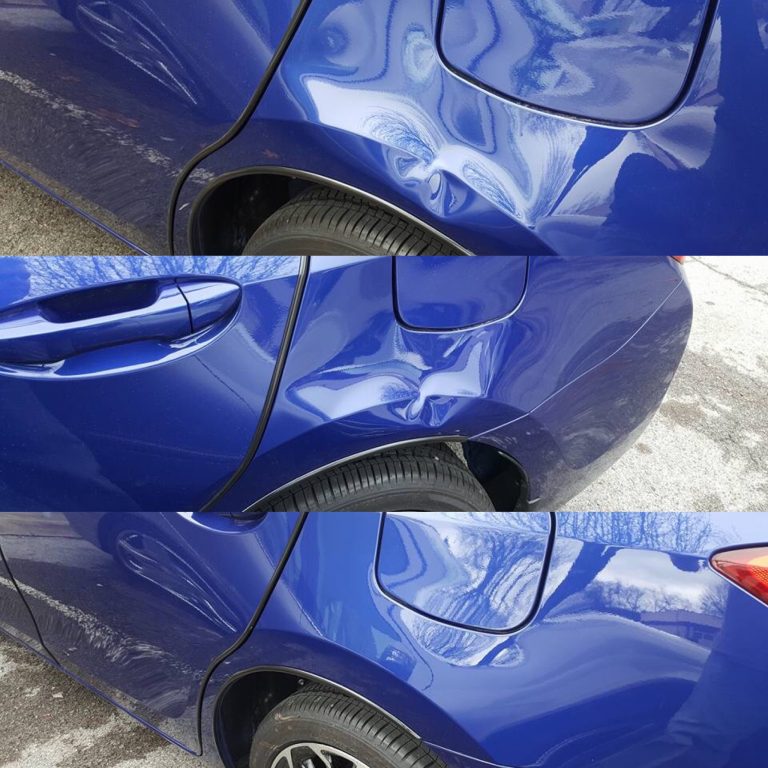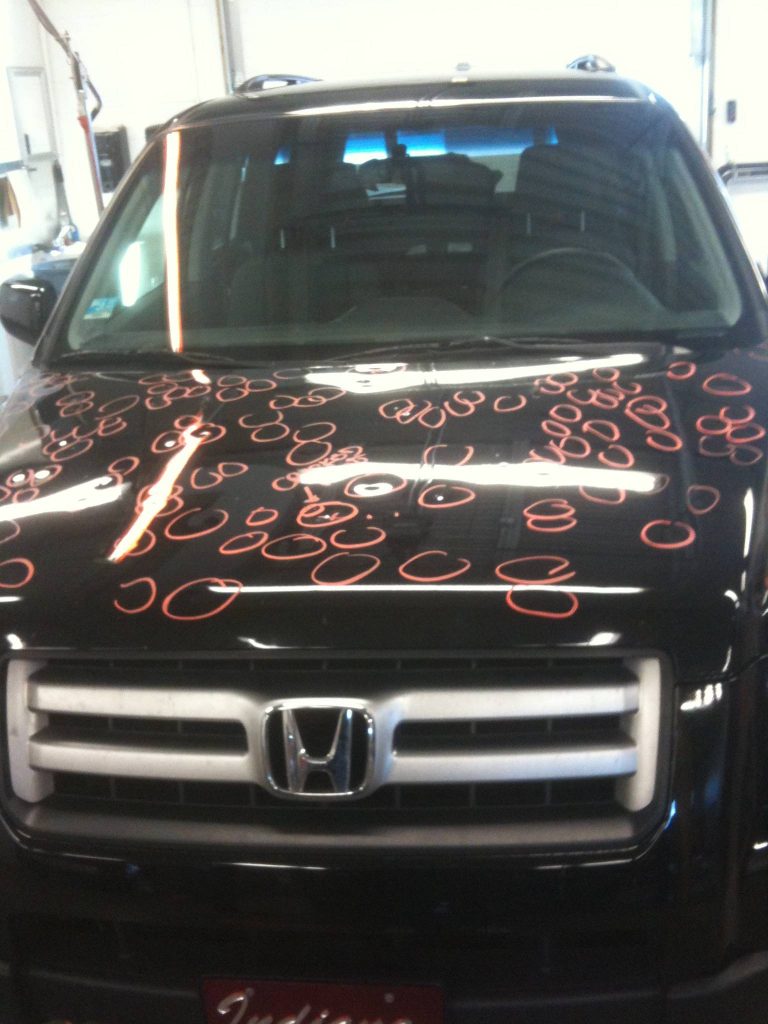 Free Online PDR Training Preparation Course!